The first thing I want to do in winter when it snows is GO SLEDDING.
Prague is a Great town for many reasons. One of the things I most thank my host city for, is the almost fanatical way that they preserve and protect green areas. So, if the residents take such care to preserve these green spaces, we need to enjoy them for all they're worth. And sledding is a great way to enjoy them!
As winter approaches, getting outdoors is a bit trickier and more cumbersome that usual and takes a bit of preparation.
Remember my mantra: There is no such thing as bad weather, just bad gear.
If you dress well, you can stay outside for hours. If you don't… well, you'll be cold and wet. Blech.
Here's a short list of sledding hills that are accessible right here in the city and connected by trams and busses.
Anywhere you live probably has a nearby area where kids can play in the snow and sled. If nothing is near you, though, try these:
Stromovka Park
Look for the Summer palace and ride the path all the way down, or get near the kids playground for another good hill! After you're done, walk up and have a look for 'Lokal nad Stromovku' for a great Pilsner and warm food!
Riegrovy sady
A classic hill right out of story books. On a great day it's packed, but there's still plenty of room to get in a long run without worry! Next to the hill is Mlekarna hospoda to warm up near the outdoor fire.
Petrin Hill
Sledding under the royal orchards with a great view of the castle. There is a hill right near the funicular, or you can head all the way to the top and make a big run down the paths and through the orchards. There's a big playground at the bottom too for winter and summer fun!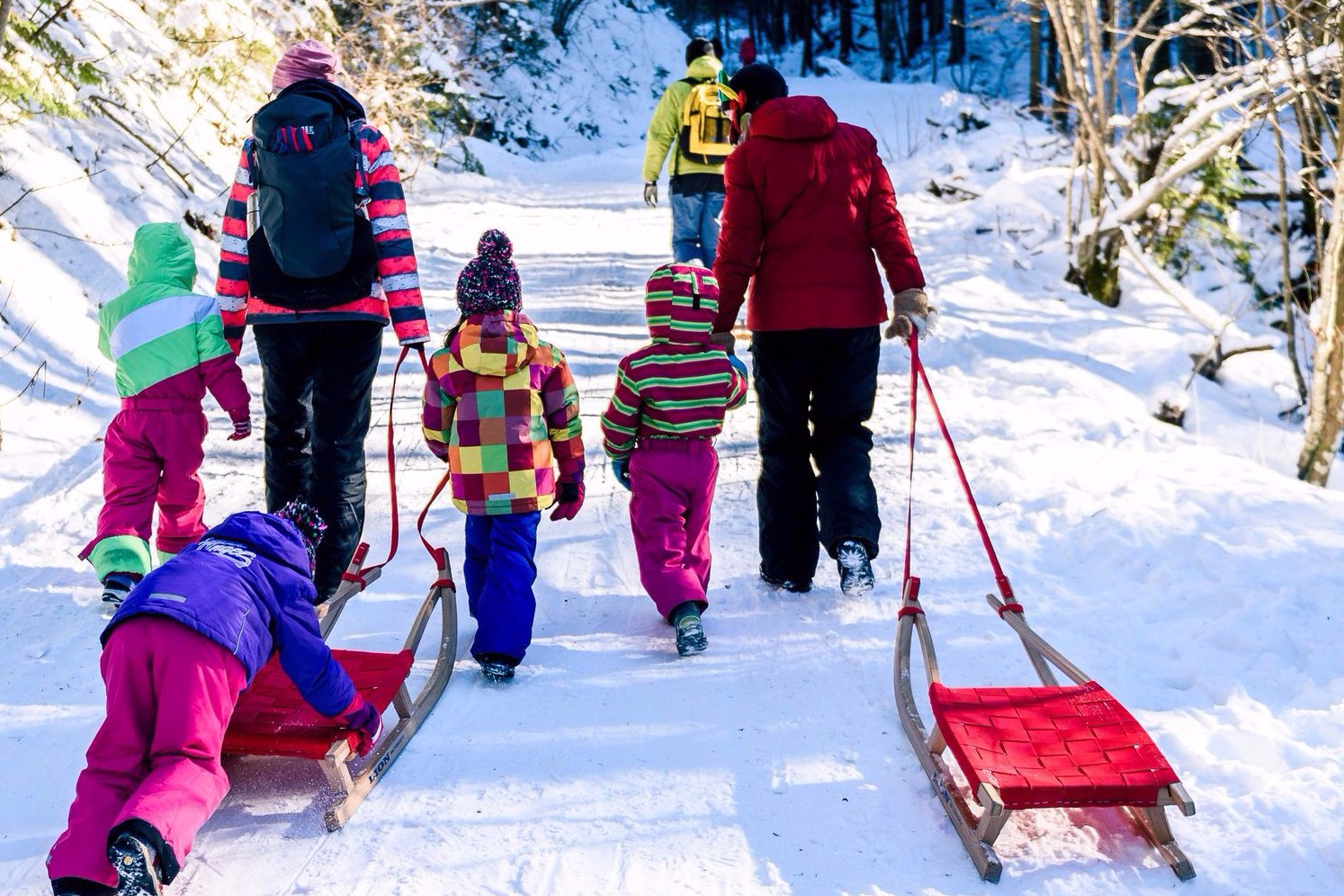 Protip: I hook up the strap of the sled to my back pack shoulder straps to pull the sled like a team of horses! It's a tough workout up hill, but way easier than pulling it with one arm or the other… And my daughter loves getting pulled up the hill. Win win.
There are so many other places in Prague to sled, so have a look at this map!
Question: Anyone from Brno, Plsen or anywhere else that can share some sledding spots?? Add them here in the comments section to give us all the opportunity to join you on YOUR hills!
Found this article useful? Give it a like below!