Labelling school stuff is quite important for kids, and of course, it takes a lot of time. Well, here are some stores where you can order personalised labels for your child. Peel, stick and the job's done!

Happy Labels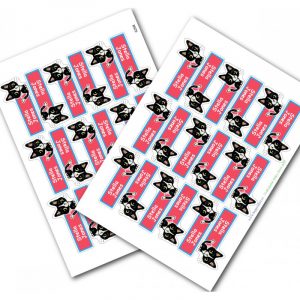 Happy Label offers durable labels in a wide variety of shapes and colours. They also offer customized labels. On their website, you can find labels for almost everything, shoes, lunch boxes, clothes and more. Shoe labels usually come in packages of 12, while clothes and school supply labels come in packages ranging from 24- 36.
Prices vary between 220- 380 CZK per package. You can order and get a 20% discount on Happy Label products. 
Bright Star Kids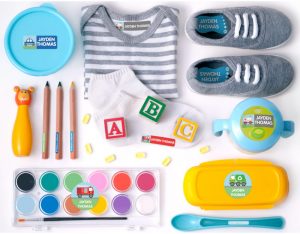 Bright Star Kids offers a wide variety of labels for clothes and shoes, lunch bags and drink bottles, school supplies, etc. You can check out their products here. Products can be ordered online and are usually delivered within 9- 12 business days with a standard delivery rate of 5 EUR. They also offer express deliver in 3-4 days.
Prices of Bright Star Kids labels usually vary:
between 200- 400 CZK for label packages of about 20-50 labels
around 1000 CZK for label packages of about 100 pieces
between 1500- 2000 CZK for label packages of 150+
Brother and DYMO Label Printers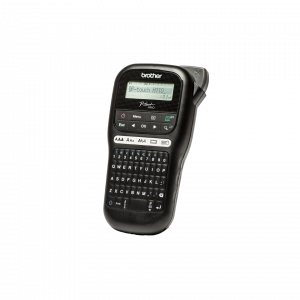 When there are lots to label and more than one child, it is easier to have a label printer at home and simply make the labels yourself. They are cheap, durable and worth every penny. They also last for years after the kids graduate! Brother offers label printers that can be ordered online.  Here is a recommended label printer. You may look up more on the Brother website. Prices of Home and Small Office label printers with Brother vary between 1300 CZK and 2500 CZK. Most of them have a QWERTY keyboard or can also be connected to your device (e.g. mobile phone) through Bluetooth.
Mama Labels EU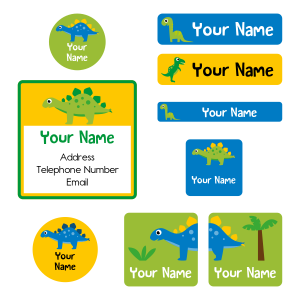 Mama Labels offers labels that come in a variety of packages and according to many themes- animals, sports, figures, etc. You can check out their website here. Products are delivered in 7- 10 days, for a cost of 2,50 EUR (65 CZK) for orders below 35 EUR (904 CZK). Orders above 35 EUR (904 CZK) are delivered for free. Prices of packages vary between 250- 780 CZK.
Etsy Labels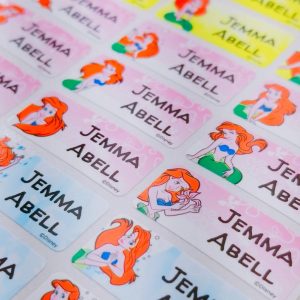 You can also find a variety of labels at Etsy at very reasonable prices. They vary between 95- 300 CZK per package, where packages consist of 30- 80 labels. You can even customize your own labels. Check out the Etsy labels website page on the following link. Please note that shipping varies for the different labels, as they may be produced in different countries. For information on shipping, follow the link.
Dutch Label Shop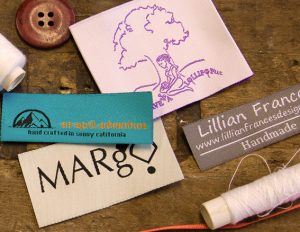 Apart from all other labels, these ones are not printed! Which makes them so cool! Instead, most of their labels are woven, which also makes them extremely durable. They have many interesting designs but if you do not like any of them, that's fine- you can make your customized design as well. Check out how they are made.
First, you choose your text, font
Background colour, text colour and alignment
A symbol (there are different symbols categories: kids, sports, travel, fashions, food, and more!)
Quantity of labels
Labels usually take 7 days to be made, with a few extra days for shipping, depending on the country you are from. Shipping fees, again, vary depending on the country.
Check out more at the Dutch Label Shop website.