When: May – July
Where: Multiple locations around Prague
No matter if you like dancing, music or theatre, Prague has something to offer during the summer season. Here are a few festivals you definitely should not miss!
Prague Spring International Music festival
When: May 12 – June 4
Where: Multiple venues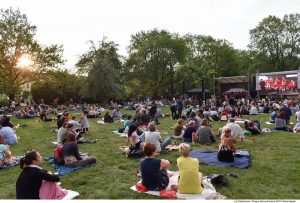 Taking place ever since 1946, Prague Spring Music festival is an event of impressive scope. Hosting musicians from all over the world every year, the festival offers concerts, theatre, educational series, films, social events and more. No matter what you like, there will be something that will fit your tastes. This event is also a wonderful opportunity to inspire in children a genuine interest towards good music and other kinds of art.
Admission fee: prices vary on the concert
Fringe Festival
When: May 24 – June 1
Where: Multiple venues in Mala Strana district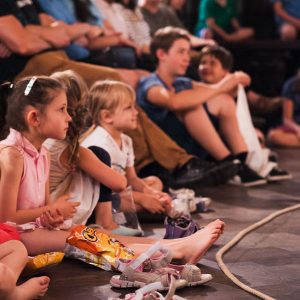 Photo Courtesy: praguefringe.com
Taking place since 2002, the Fringe Festival is a unique nine-day festival! Comprised of numerous different events and acts, the festival offers an amazing opportunity for adults and children alike to immerse themselves in a wonderful theatrical experience. Each year, numerous performers from all over the world present their talent in the form of dance and music, theatre and storytelling, comical and tragic acts and cabaret performances. Come along and enjoy the wonderful atmosphere and talent of the participants.
Admission fee: varies on the performance
Heart of Nations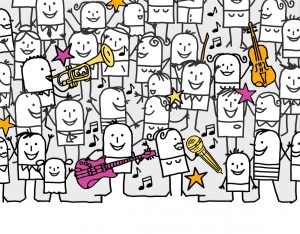 When: May 30 – June 6
Where: Old town square and Wenceslav square
Taking place for the 21st time, Heart of Nations is a wonderful festival, celebrating traditional dance, music, clothes and customs. More than 25 different nationalities from all around the world will represent their culture, and visitors will be able to experience the wonderful atmosphere for four whole days. There will be workshops, crafts, exhibitions and a Gala concert at Vinohrady Theatre.
Admission fee: free for open air concerts
To purchase tickets for the Gala concert, please follow the link. 
Tanec Praha
When: June 3 – June 5
Where: Ponec Dance Theatre Hussite 24A / 899 or Exhibition grounds – Krizik's Pavilion B, Stromovka 1058

Aiming to introduce and popularize contemporary dance to the general public, Tanec Praha is a wonderful festival suitable for people of any age. It takes place in 20 cities all over the country but is in Prague only for a bit, so dont miss the chance to witness all the wonderful and lively dance performances. Each year different performers from all over the world gather and present new choreographies from a wide range of dancing styles, in order to introduce what's new in the dance world. This year's special event is the performance of the Korean choreographer Eun-Me Ahn, called "Let me Change Your Name".
Admission fee: varies on the performance
Prague Folklore Days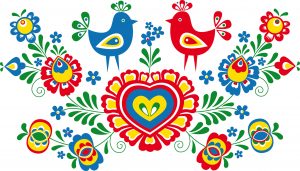 When: July 18 – July 21
Where: Multiple venues
Yet another folklore festival happening this summer, Prague Folklore Festival is a wonderful event comprised of amateur dance and music groups from  different countries. In addition to dance and music groups, the festival hosts historic groups, marching bands, majorettes, carnivals and more. The event is an open air, and it is the biggest folk dance event in Central Europe.
Admission fee: free
Little Panda suggests that you call and check before visiting/ participating in any activity/ event/ place of interest. We are not responsible for any changes in the program as this discretion rests with the organizer.