Eating healthy is important for any individual and the first step in doing so relates to eating the right food. Here's a list of farmers markets and farms which have their own shops in Prague. Here you can find local and seasonal quality food coming directly from Czech producers!
Česká Stodola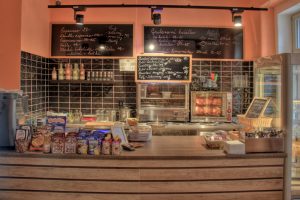 Where: Národní obrany 715/16, 160 00 Praha 6-Bubeneč
Open: Mon- Fri: 8:00- 20:00 hours; Sat: 9:00- 15:00 hours
Contact: +420 732 412 284; info@ceska-stodola.cz
Details: Česká Stodola is a family-owned business, focusing on organic farm products. They buy food directly from small and medium-size Czech farmers and producers. The products they offer are chemically untreated and organic. Česká Stodola offers everything from meat to animal-based products like milk, cheeses and eggs; fruit, vegetables and sourdough bread. Take a look at their website.
The Štastný family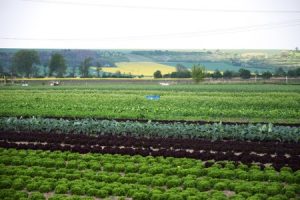 Where: Naplavka, Praha 2 and Rezacovo Namesti, Praha 7 (Saturdays), Andel, Smichov, Praha 5 (Fridays)
Contact: +420 724 190 154, stastnesalaty@gmail.com
Details: Happy salads is a family business by Radka Šťastná and her husband. They produce a wide variety of vegetables and herbs like basil, dill, parsley, coriander, sorrel, etc. All their produce is locally grown near Mělník. Apart from their own products, they also sell products from nearby farms. Take a look at their website.
FARM NOVÝ DVŮR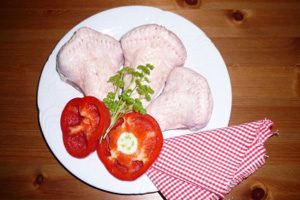 Where: Locations where they offer their products
Contact: +420 777 833 265;
info@farmanovydvur.cz 
Details: Farm Nový Dvůr is a family business specializing in the production of turkey. There are many reasons to increase turkey consumption. Turkey has lower fat content compared to other types of meat, contains a large amount of vitamin B12 and is a good source of phosphorus, potassium and selenium. The farm breeds its own turkeys in Jičín, Bohemia and sells them in various locations. Check out their website.
For a selection of more farmers shops and markets, check out part 2 of the article here.