If you're looking for healthy, organic and untreated food, look no further. Here are some of our suggestions. 
The markets of the "Association of Farmers' Markets"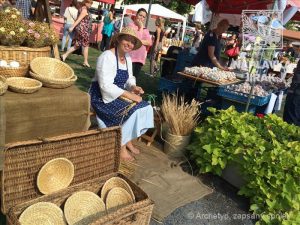 "Association of Farmers' Markets" is an organisation run by citizens of Prague. More than a decade ago a group of citizens of Prague worried by the lack of local food markets in the city gathered together and started organising a number of markets. Today, they run four biggest farmer's markets in Prague, offering quality products from local markets. These are: Jiřák in Prague 3, Náplavka in Prague 2, Kubáň in Prague 10, Heřmaňák in Prague 7.
See, the association's website where you can find information about the dates when the markets are taking place each month!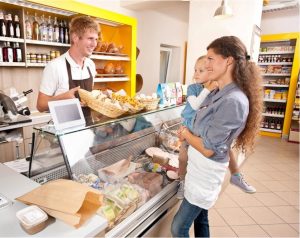 Address: Křenova 438/1, 162 00 Prague 6 – Petřiny
Open: Mon- Fri: 7:30- 19:00, Sat: 8:00- 13:00
Contact: +420 222 982 734
Details: Náš grunt is a network of farmers shops, which spans all over the Czech Republic. "Náš grunt" shops offer products specifically from local, Czech producers. Check out which farmers produce the products you consume. In Prague 6, you can find anything from meat, dairy products and vegetables to traditionally baked bread, gluten-free products, honey and even alcohol and herbal syrups. You can also find regional delicacies!
SCUK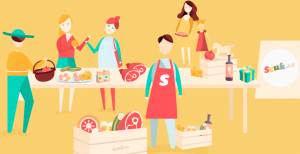 Details: SCUK is a wonderful way to shop for high- quality food in Prague. With SCUK, instead of going to farmers markets or farmers shops, you choose the products you'd like to buy online and the farmers bring them to you! So how does it work? First, you go to their website, where you can fill in your address. According to where you live, you can choose a picking point for your delivery. There are many picking points in Prague!
After you find your shopping group based on your address, you can start shopping. With SCUK you can purchase goods which are made by local producers, order seasonal vegetable boxes and taste many local delicacies. The service works with many Czech producers from whom you can buy unprocessed, organic food, delivered free of charge, close to your home!
For a selection of more farmers shops and markets, check out part 3 of the article here.