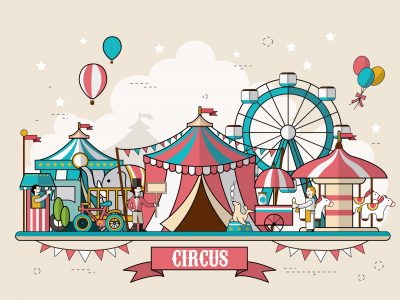 Circus Workshop for Children and Parents
Details: KD Mlejn is a non-profit organization based in Prague, which organizes different educational and recreational cultural events in the musical, theatrical and other spheres.
This month, they have organized a circus workshop, aimed at children of above 3 years of age. At the workshop, they will learn how to hang from the ceiling like real acrobats, how to juggle different objects and how to keep their balance on a ball. How cool is that? Parents shouldn't worry as the workshop will be led by experienced tutors, who will supervise children at all times. Don't miss this amazing opportunity to learn these fun and unique skills in a safe environment!
Little Panda suggests that you call and check before visiting/ participating in any activity/ event/ place of interest. We are not responsible for any changes in the program as this discretion rests with the organizer.